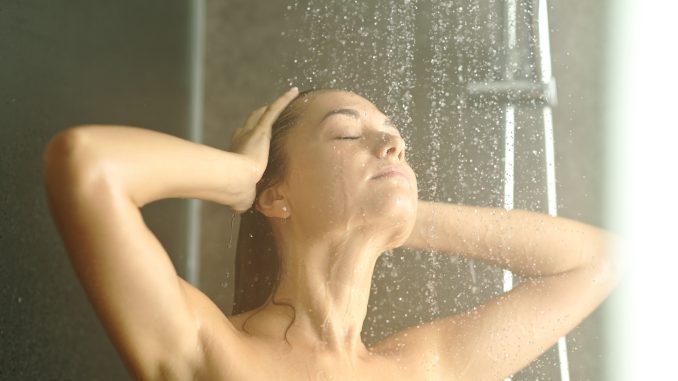 Showering is a daily ritual for most people, and it plays a crucial role in maintaining personal hygiene. However, there are times when we may skip a shower due to various reasons such as time constraints, laziness, or lack of access to clean water. While occasional missed showers may not have severe consequences, consistently neglecting personal hygiene can lead to several undesirable effects on both our physical and mental well-being. In this article, we will explore six things that can happen when you don't shower regularly.
1. Accumulation of Dirt and Bacteria
When you don't shower, dirt, sweat, and bacteria accumulate on your skin's surface. This build-up can clog your pores, leading to acne breakouts and other skin issues. Bacteria thrive in warm and moist environments, making the unwashed skin a breeding ground for infections. Regular showering helps remove dirt, bacteria, and dead skin cells, keeping your skin clean and healthy.
2. Unpleasant Body Odor
One of the most noticeable consequences of not showering is the development of body odor. Sweat, bacteria, and other bodily secretions can combine to create an unpleasant smell. Skipping showers allows these odor-causing substances to accumulate on your skin, making you more prone to body odor. Regular bathing with soap or body wash helps eliminate bacteria and keeps you smelling fresh.
3. Increased Risk of Infections
Neglecting regular showers can increase the risk of various infections. Bacteria and fungi thrive in unwashed areas of the body, such as the armpits, groin, and feet. This can lead to conditions like athlete's foot, yeast infections, and bacterial skin infections. Maintaining good personal hygiene through regular showering reduces the likelihood of these infections and promotes healthier skin.
4. Poor Hair and Scalp Health
Your scalp and hair also suffer when you don't shower regularly. Natural oils, dirt, and dead skin cells accumulate on the scalp, leading to itchiness, dandruff, and an unhealthy scalp environment. Without proper cleansing, your hair can become greasy, limp, and prone to breakage. Regular shampooing and conditioning remove excess oils and debris, keeping your scalp and hair clean and vibrant.
5. Negative Impact on Mental Well-being
Personal hygiene practices, including showering, can have a significant impact on your mental well-being. Skipping showers may lead to feelings of dirtiness, low self-esteem, and social discomfort. Cleanliness contributes to a sense of freshness, rejuvenation, and confidence. Incorporating regular showers into your routine can boost your mood, improve self-image, and enhance your overall mental state.
6. Social and Professional Consequences
Poor personal hygiene, including infrequent showering, can have social and professional consequences. Persistent body odor and an unkempt appearance may repel others and make it challenging to form social connections or maintain professional relationships. Cleanliness is an important aspect of presenting yourself well in various settings, and regular showers contribute to a positive impression on others.
Conclusion
While occasional missed showers may not cause significant harm, neglecting regular showering can lead to a range of negative consequences. Accumulation of dirt, bacteria, and sweat on the skin, unpleasant body odor, increased risk of infections, poor hair and scalp health, negative impact on mental well-being, and social and professional consequences are some of the outcomes of not showering regularly.
Maintaining personal hygiene through regular showers not only helps keep your body clean and fresh but also promotes overall physical and mental well-being. Remember to prioritize self-care, establish a shower routine that works for you, and enjoy the benefits of feeling clean, confident, and healthy.